Kimbara is a vibrant and versatile 4-5-6 piece band.
We can be either a Lounge band or a Latin band as required by the client.
We accomplished a 5 months contract as the official band of Trader Vic's Hilton Doha, Qatar.
#WePlayMusicEveryoneCanDanceTo
We can perform a wide range of styles such as latin pop, boleros, bachata, cha-cha, salsa, merengue, tropipop, bossa nova, mainstream pop rock.

We are available for a long term contract.

+300 songs.

We can sing in Spanish, Portuguese and English.
We are eager to see our audience dancing, singing along and living the experience of listening to good powerful music!
If you find our show suitable for any of your clients, we'll be very pleased to work with you.
info@kimbaraworldmusic.com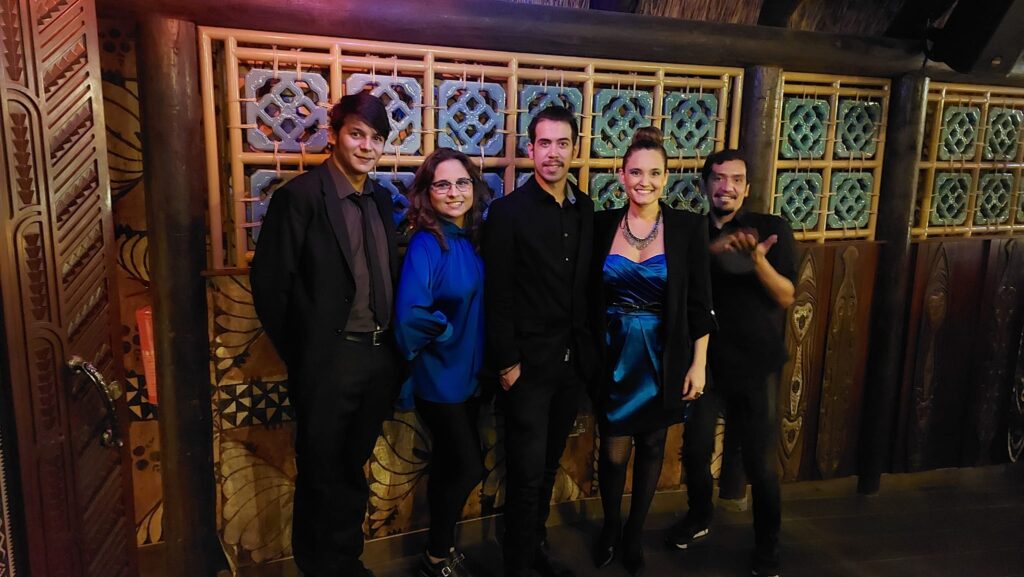 Listen to our music online.